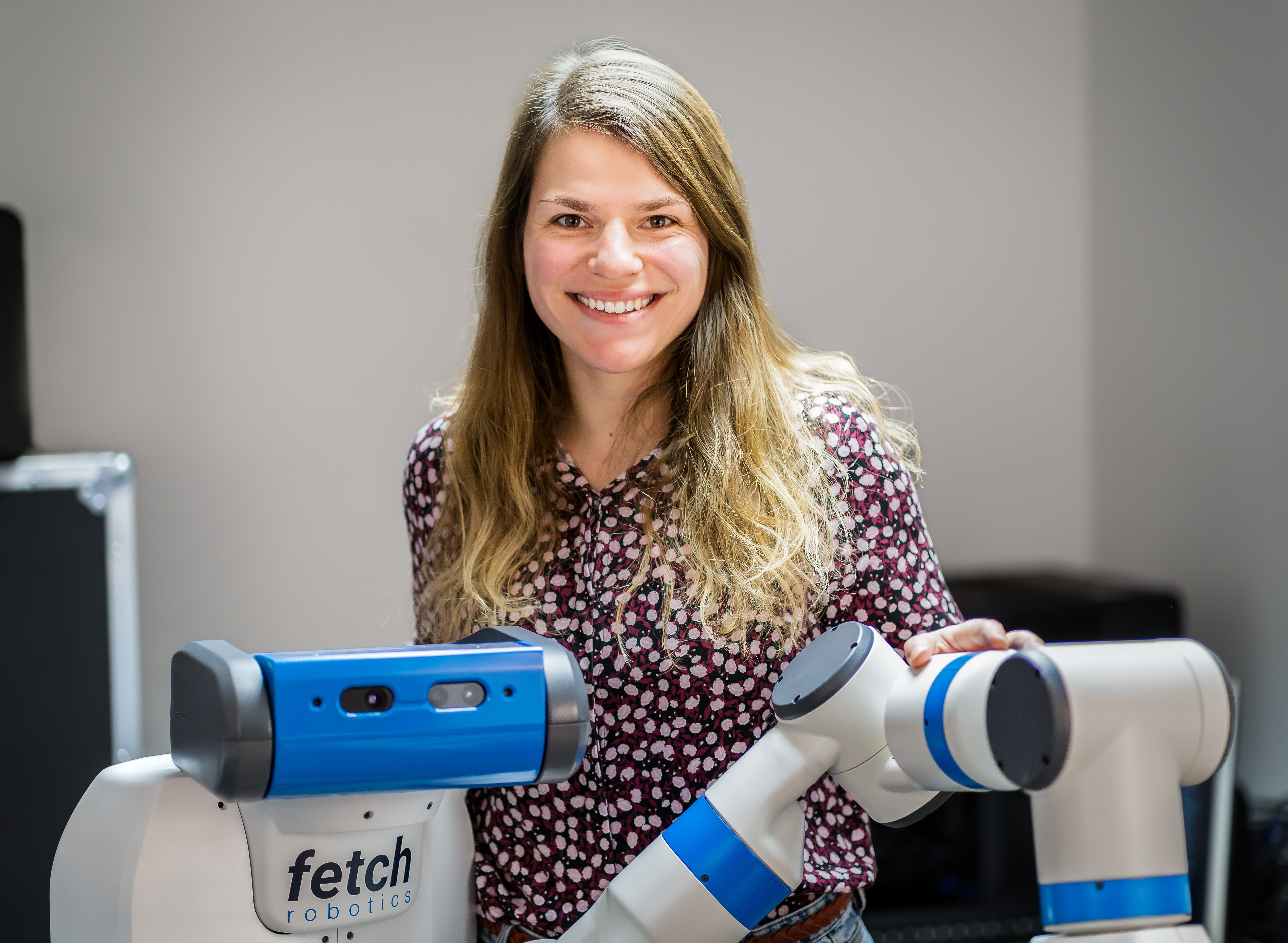 I am a Postdoctoral Fellow at Georgia Institute of Technology. I work at the Cognitive Optimization and Relational (CORE) Robotics lab headed by Dr. Matthew Gombolay.
Prior to joining Georgia Tech, I completed my PhD on correcting robot behavior using non-expert feedback at KTH Royal Institute of Technology, you can find my thesis here. During my PhD, I also had the opportunity to spent three months at the TBD Lab, Robotics Institute at Carnegie Mellon University (Pittsburgh, USA).
My vision is a future of autonomous robots that can automatically synthesize correction mechanisms, so that they can continue their tasks even after their policy or plan failed. In my work, I develop techniques that leverage human feedback and techniques from formal methods to automate such behavior correction.
For an up-to-date list of my papers see my Google Scholar page.
latest news
| | |
| --- | --- |
| Aug 28, 2023 | I was named a Rising Star in EECS. I look forward to meeting the cohort here in Atlanta and learn about the faculty search process. |
| Jul 1, 2023 | Started my postdoc with Dr. Matthew Gombolay at Georgia Tech! |
| Jun 22, 2023 | Paper Accepted at IROS 2023: Generating Scenarios from High-Level Specifications for Object Rearrangement Tasks Read more |
| Apr 28, 2023 | We are thrilled to announce the 3rd RL-CONFORM: "Reinforcement Learning meets HRI, Control, and Formal Methods", which will be held as a one-day workshop on Sunday, Oct. 1, 2023, co-located with IROS'23 in Detroit, USA. More information can be found here: Link to workshop webpage |
| Dec 5, 2022 | Paper Accepted into HRI23: Increasing Perceived Safety in Motion Planning for Human-Drone Interaction Read more |
| Nov 21, 2022 | Super excited to join the panel on AI Value alignment: reasoning or learning? as part of the Being human in the digital society: on technology, norms and us Symposium hosted at TU Delft. |
| Apr 22, 2022 | We are thrilled to announce the 2nd IROS'22 Workshop RL-CONFORM: "Reinforcement Learning meets HRI, Control, and Formal Methods", which will be held as a one-day workshop in October 2022, co-located with IROS'22. More information can be found here: Link to workshop webpage |
| Apr 22, 2022 | Hosted a workshop Professional Networking and seminar What's Cookin', RPL? Read more |
| Mar 17, 2022 | I gave a talk at the Women in Data Science (WiDS) 2022, Sweden. You can watch it here: WiDS 2022 Talk. |
| Mar 11, 2022 | I gave a 2-minute talk on our recent HRI 22 paper at the Human-Interactive Robot Learning workshop. You can watch it here: HIRL Talk. |
| Mar 10, 2022 | I presented our recent paper on correcting RL policies using non-expert feedback at HRI 2022. You can watch it here: HRI 2022 Talk. |
| Dec 22, 2021 | Paper Accepted into HRI22: Correct Me If I'm Wrong: Using Non-Experts to Repair Reinforcement Learning Policies Read more |
| Dec 20, 2021 | I was selected as an HRI Pioneer! Looking forward to present and discuss my work on leveraging human feedback and formal Methods to automatically correct robot failures and meet this year's cohort! Read more about HRI Pioneers |
| Oct 22, 2021 | I started a research visit in the Robotics Institute at CMU with Liz Carter. |
| Oct 8, 2021 | I was selected as a Future Digileader! I was invited to participate in a yearly networking event for selected early career researchers interested in the broad area of digitalization who identify as women or are non-binary. Read more about Future Digileaders |