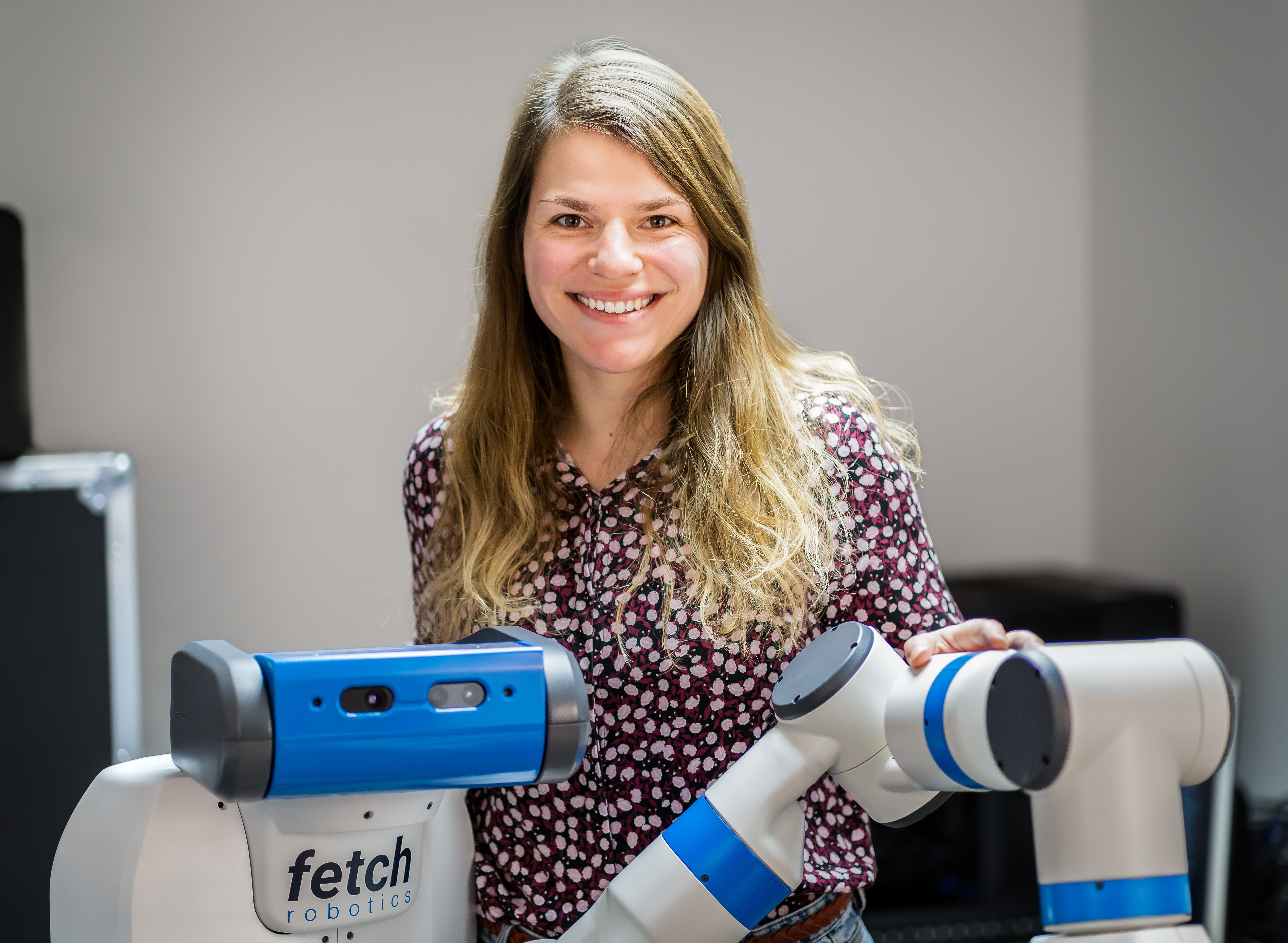 I completed my PhD in Human-Robot Interaction at KTH Royal Institute of Technology, you can find my thesis here.
My vision is a future of autonomous verifiable robots that can automatically synthesize correction mechanisms, so that they can continue their tasks even after their policy or plan failed. In my work, I develop techniques that leverage human feedback and techniques from formal methods to automate such failure correction.
For an up-to-date list of my papers see my publications page.
news
| | |
| --- | --- |
| Dec 5, 2022 | Paper Accepted at HRI23: Increasing Perceived Safety in Motion Planning for Human-Drone Interaction Read more |
| Apr 22, 2022 | We are thrilled to announce the 2nd IROS'22 Workshop RL-CONFORM: "Reinforcement Learning meets HRI, Control, and Formal Methods", which will be held as a one-day workshop in October 2022, co-located with IROS'22. More information can be found here: Link to workshop webpage |
| Apr 22, 2022 | Hosted a workshop Professional Networking and seminar What's Cookin', RPL? Read more |
| Mar 17, 2022 | I gave a talk at the Women in Data Science (WiDS) 2022, Sweden. You can watch it here: WiDS 2022 Talk. |
| Mar 12, 2022 | I gave a 2-minute talk on our recent HRI 22 paper at the Human-Interactive Robot Learning workshop. You can watch it here: HIRL Talk. |
| Mar 10, 2022 | I presented our recent paper on correcting RL policies using non-expert feedback at HRI 2022. You can watch it here: HRI 2022 Talk. |
| Dec 22, 2021 | Paper Accepted into HRI22: Correct Me If I'm Wrong: Using Non-Experts to Repair Reinforcement Learning Policies Read more |
| Dec 20, 2021 | I was selected to participate in HRI Pioneers 2022. Looking forward to present and discuss my work on leveraging non-Experts and formal Methods to automatically correct robot failures and meet this year's cohort! Read more about HRI Pioneers |
| Oct 22, 2021 | I started a research visit in the Robotics Institute at CMU with Liz Carter. |
| Oct 8, 2021 | I was selected as participant in Future Digileaders, which is a yearly networking event for selected early career researchers interested in the broad area of digitalization who identify as women or are non-binary. Read more about Future Digileaders |
| Jul 29, 2021 | Paper accepted into Frontiers in Robotics and AI Read more |
| Mar 17, 2021 | Paper Accepted PERSUASIVE 2021: Breaking the Taboo: Using a Social Robot to Raise Women's Awareness of Menstrual Health Read more |
| Mar 5, 2021 | Paper Accepted ICRA 2021: Encoding Human Driving Styles in Motion Planning for Autonomous Vehicles Read more |
| Oct 29, 2020 | Gesticulator wins best paper at ICMI20. Big congrats to first and second author, Taras and Patrik, for leading this work. |
| Aug 7, 2020 | Paper Accepted at ICMI20: Gesticulator: A framework for semantically-aware speech-driven gesture generation Read more |
| Nov 30, 2019 | Paper Accepted to HRI20. Behavioural Responses to Robot Conversational Failures Read more |
| Nov 30, 2019 | Paper Accepted into CHI20: Embodiment Effects in Interactions with Failing Robots Read more |
| Aug 14, 2019 | Paper Accepted into ICSR19: Knock on Wood: The Effects of Material Choice on the Perception of Social Robots Read more |
| Apr 10, 2019 | Paper Accepted into IVA2019: Take One For the Team: The Effects of Error Severity in Collaborative Tasks with Social Robots Read more |
| Nov 30, 2018 | Paper Accepted into HRI19: Comparing Human-Robot Proxemics Between Virtual Reality and the Real World Read more |